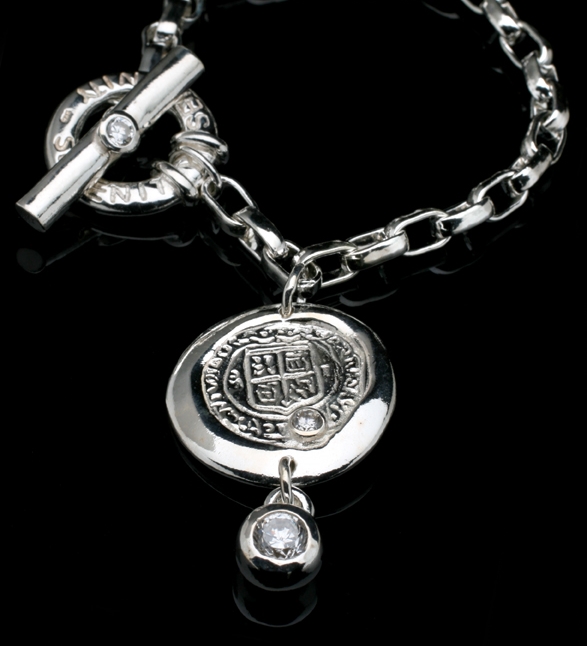 Bracelets
Ship Coin Bracelet
Item 646
This beautiful bracelet has a dangling copy of a 400YR old Spanish Ship Coin and jewels, closing with our signature Serenity Toggle. The coin drops 1 3/4″ from the bracelet.
This has been a favorite alone and for a stacking piece.
S - 7"
M - 7.5"
L - 8"
Solid .935 Argentium Silver/.925 Sterling Silver/AAA Grade Cubic Zirconium Gemstones.